Course Conditions / Updates
Covid-19 Update
The province of Ontario has now included golf courses to the non-essential businesses that are restricted as part of the current lockdown.
As of 12:01 April 17, 2021 Iron Creek Golf Course will be closed until further notice. We are looking forward to opening up again as soon as the restriction is lifted.
Monday to Thursday
18 with cart $35.00 +HST
9 with cart $25.00 +HST
18 Walk $25.00 +HST
9 Walk $ 20.00 +HST
Friday
18 with cart $50.00 +HST
9 with cart $35.00 +HST
18 Walk $35.00 +HST
9 Walk $ 30.00 +HST
Saturday / Sunday / Holiday 
18 with cart $50.00 +HST
9 with cart $45.00 +HST
18 Walk $35.00 +HST
9 Walk $ 30.00 +HST
Tournament – regular rate on the day of tournament + outside meal
Meal quoted separately or use of BBQ (organize themselves)
Specials – Senior Special +55 – Monday, Tuesday & Thursday
Course Rules and Scorecard
Please manage your pace of play. Under normal conditions, the course should be played comfortably in 4 hours or less.
When possible, allow faster groups to play through.
Carts are to remain on paths on all par 3's.
Please pick up all broken tee's on the tee decks.
Please repair all ball marks on greens.
Red stakes define lateral penalty area.
White stakes define out of bounds.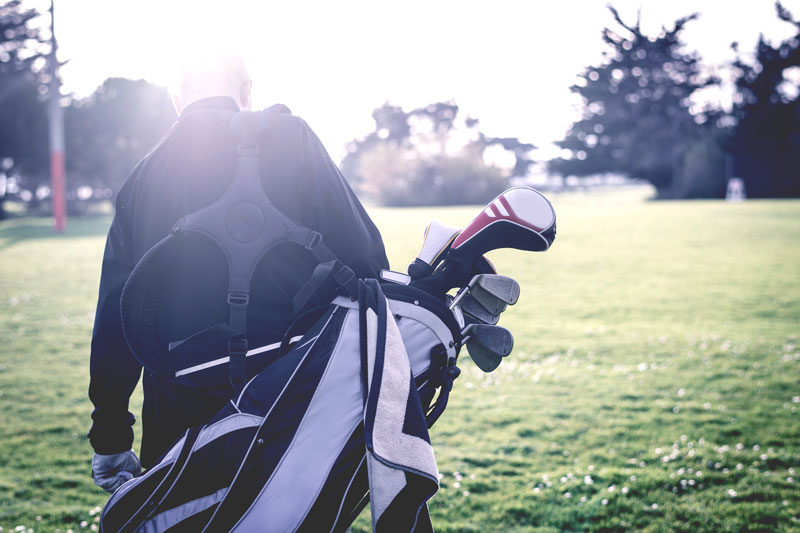 April 12, 2021

The weather forecast for the next week is varied, and as result the course will be closed due to cold/rainy conditions this Thursday.
The course will remain open through the provincial lockdown with restrictions. These will be posted at the proshop. We ask our players to follow the rules, as violations will result in our course being closed down. We can each do our part to ensure we can stay open.
We hope to see you out soon. 
Steve Fluter GM
GET YOUR DAILY DOSE OF IRON